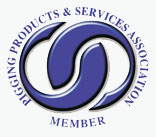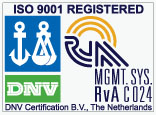 End Protectors
Flange & Valve Manufacturers have to ensure that the flanges reach their client & end users without any damages especially scratches to the gasket seating surface. The best way is to protect the serrated seating area with the end protectors made out of Plastic - LLDPE & also in alternative materials like EVA foam pigs, Plywood etc.
VP Engineers offers them in sizes from 1/2 inch to even up to 72 inches in the pressure rating from 150Psi -# to 2500 Psi-#. We offer them in different designs like :
Four Legged Flange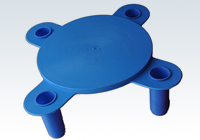 PCD Fitting four Legged type : The four lug type is the most common type of Flange End protector. The Four Lug type fixes itself firmly in the PCD holes of the Flanges & main body of the cap protects the serrated surface of the Flange.
Full Cover Flange
Total Flange Protector : This type is more encompassing the total flange not just limited to bore or serrated surface & offers more safety to the flanges. Used for covering the flanges. Fits as a snap fit on the flange surface. MOC - LDPE, Vinyl, metal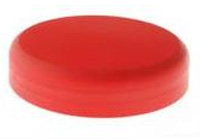 Bore Fitting Caps
Bore Fitting Type : Irrespective of the pressure rating this type fits itself in to the bore of flanges or Valves. So Bore fitting offers the convenience one cap for each size. Used for fitting on the bore ID of the flanges of valves. Sizes - 1/2" to 60". MOC - LDPE, Vinyl