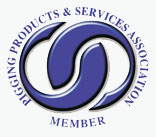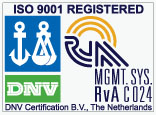 Spray Nozzles
Cooling Tower Spray Nozzles Plastic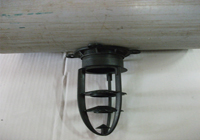 VP Engineers have been manufacturing Nozzles for Cooling towers for the last 20 years. We have evolved with different designs needed by the industry with our designs & also with customer's designed spray Nozzles.
Cooling Tower, a heat exchanging equipment. Receives hot water from Surface condenser, which needs to be cooled & recycled back to the condenser for the continuous cycle. In a Power Plant or any steam producing stations, production efficiency depends on the condensation of steam & recycling. The surface condenser plays an important part in this cycle. Effectiveness of condenser depends on the temperature of the cooling water.
Cooling Water can be effectively cooled only if it is properly distributed in to the fine particles for it get cooled to the required temperature. The Spray Nozzle, the cheapest in Value of the cooling tower parts, but plays a critical role in deciding the efficiency & size of the cooling tower.
VPE is not just a Nozzle manufacturer, we also simulate the performance of the cooling tower Nozzles in our works with our Nozzle flow testing facility to analyse every contours in the design of the Nozzle. We have successfully supported many of our OEM- cooling tower manufacturing customers in reducing the size of the cooling tower thereby reducing the cost of the cooling tower by efficiently utilizing every space available beneath the Nozzle for cooling application. The space to be provided between each Nozzle & wet surface area available over the packing fill depends on the Nozzle.
VPE Manufactures Nozzles different shapes & in different orifice sizes for achieving flow characteristics. Every Nozzle has different levels of spread zones to split the water in to the droplets as possible. Sizes of the droplets are also very important as too small droplets may get carried away by the cooling air & heavier film formation may act as a hindrance to the flow path of the cooling air. Within these two extremes, Nozzles are designed by the designer & supplied according to the client needs.
Atomizing Spray Nozzles Metal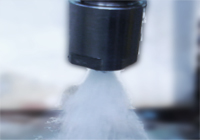 Atomising spray nozzles are made of brass, SS etc...
Used for Humidification, Air Automisation, Paper Cutting, etc.
Manufactured out of various types and grades of metals
Range with various orifices, thread fittings, spray and spread
Manufactured to customized requirements